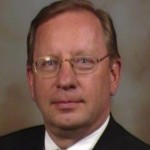 TECHNICAL AND LEGAL COMPETENCE. 40 years experience: Arbitration, Dispute Resolution Boards (DRB) on heavy engineering, residential, commercial, transportation, building, and industrial projects; Cost and Schedule analyses; Litigation support; published more than 50 seminar manuals and articles, most recently on Overrun Avoidance and Optimizing Claim Resolution. Expert Testimony
CLAIM CONSULTATION on Entitlement, Damages, CPMs, Industry Custom, and Contract Interpretation.
Certified Forensic Claims Consultant (CFCC) by Association for Advancement of Cost Engineering International (AACEi)
Experienced DRB member: Service as Chair, Sole Member DRB, and panel member industrial and Highways Projects; Colorado DOT, Nevada DOT, Idaho DOT, and Caltrans
Arbitrator for AAA and for Construction Dispute Resolution Services (CDRS)
B.A. in Mathematics, M.S. in Engineering, and Juris Doctor in Law.
Former Contracting Officer for C.I.A.